Febra festivalurilor de muzică m-a luat prin surprindere. M-am trezit într-o dimineaţă că îmi rezerv loc la festivalurile din zonă şi bine am făcut. Vara fără festivaluri e aşa cum spune Alanis Morissete: ironie pură.
Aşa că azi lansez vestea despre Airfield festival, care în câteva cuvinte arată aşa: 6 scene, trupe și artiști indie, hip-hop și techno, zbor de agrement, salturi cu parașuta, ridicări cu balonul și sporturi extreme – toate în inima naturii.
Despre line-up vă pot spune că e cel mai bogat în zona de hip hop, dintre toate festivalurile din ţară. Iată o parte din cei care vin :  Daughter, PHRYME, Immortal Technique, Jamie Woon, Nneka, Joris Voorn, Wiley, Robag Wruhme, RØDHÅD, Adriatique, Tourist, RA The Rugged Man & AFRO, Golan, CTC, Robin and the Backstabbers,  Grasu XXL live Band,  Gojira & Planet H, Roa, The Amsterdams,  Byron,  Lucia,  Spike,  Chimie, We Singing Colors, Shiver, Baba Dochia şi alţii.

Festivalul se ţine pe Aerodromul din Măgura Sibiului, biletul pe toata perioada costă 239 lei, dar puteţi cumpăra şi pe o zi.  Biletele sunt disponibile pe kompostor.ro, pe bilete.ro sau în oficiile Poștei Române, Magazinele Inmedio semnalizate Bilete.ro și în magazinele Germanos.
Perioada desfăşurării festivalului este 30 iunie – 3 iulie, de joi până duminică.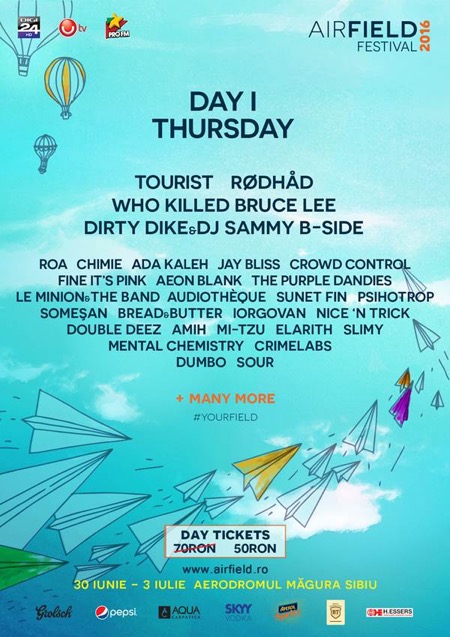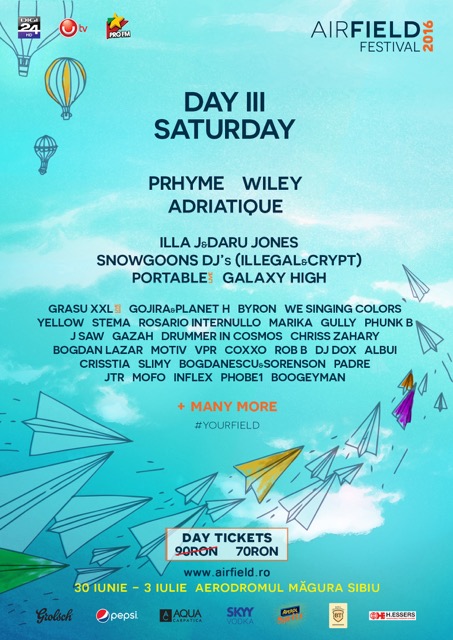 Ne vedem acolo!!!!