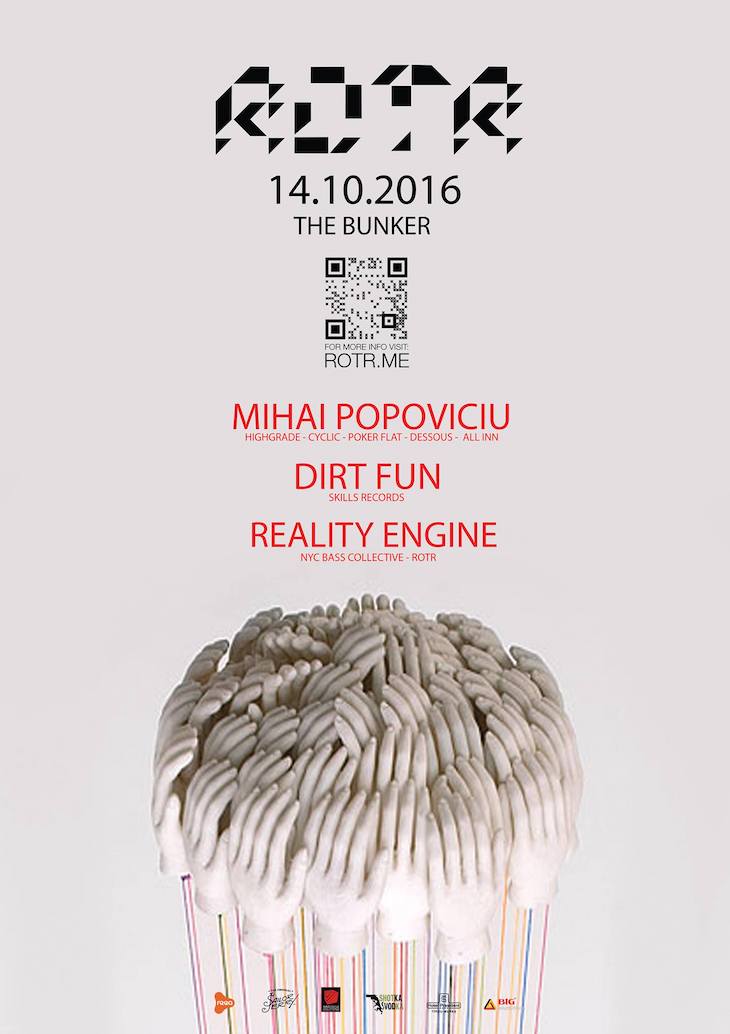 ROTR: Mihai Popoviciu – Reality Engine – Dirt Fun
Tune in, Turn on, Transmute!
Rise Of The Robots  își continuă seria evenimentelor și vă așteaptă în seara zilei de 14 oct 2016, începând cu ora 23:00 în The Bunker  pentru a petrece alături de prieteni pe mixurile a trei Dj care nu necesită prezentare! 😀
Astfel:
https://soundcloud.com/realityengine
vă așteaptă la partyy..!!
Se vor tăia bilete la intrare: 20 lei/bilet până la miezul nopții, 25 lei/bilet după miezul nopții!!
Bănuiesc, și sper, că accesul persoanelor sub 18 ani este interzis!