Da, vestea bună este că ieri nu a mai plouat deloc și…a apărut până și luna. :p
Ieri a fost o zi plină, am zumzăit toți, am cântat și dansat, iar, până noaptea târziu.
A 2-a zi de EC 2015 a adunat în curtea castelului Banffy 25.000 de prieteni.
Cei care au adunat lumea în fața scenei principale și care au spart și norii strânși deasupra Bonțidei, au fost cei de la Subcarpați! Nu ne săturăm de ei, ne plac foarte mult de fiecare dată când îi ascultăm, mai ales live, cântăm și dansam cu ei!
Părintele drum & bass, cel care a făcut istorie în acest stil muzical, Roni Size și-a confirmat reputația pe scena Electric Castle, au zguduit scena și pe toți cei prezenți. Netsky le-a lansat fanilor și o provocare – să facă mai mult zgomot, să se audă până la Cluj, așa mult zgomot cum nu a mai fost până acum în România! Cei 25.000 de fani au răspuns într-un glas, au arătat că pot, și că pot foarte bine!
"Am fost prezenți la foarte multe festivaluri din lume și uneori e greu să ne amintim pe unde am fost și pe unde nu. Dar un lucru e sigur – Electric Castle nu o să îl putem uita niciodată", spuneau aseară cei de la The Glitch Mob, care au urcat pe scena principală a festivalului, Boiler Stage.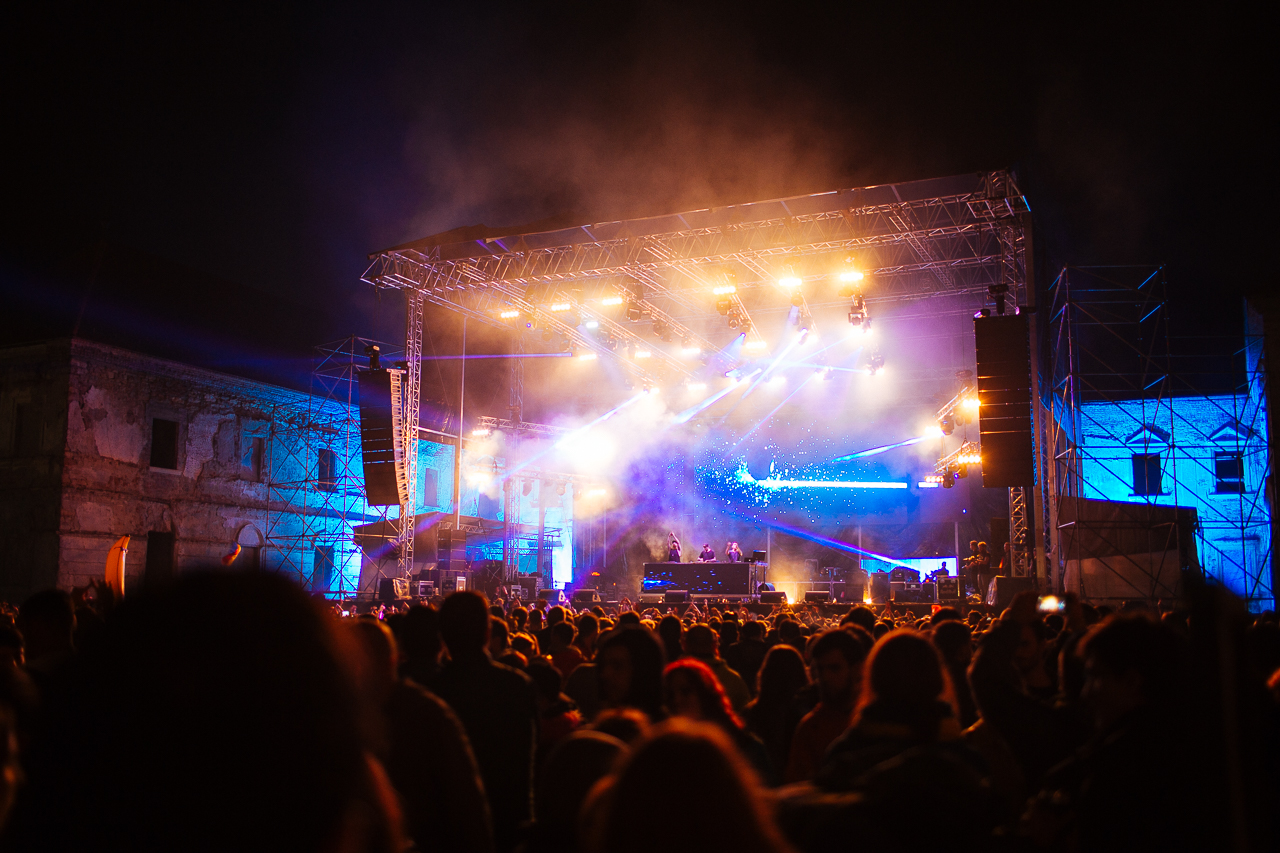 A fost o seară greeeeaa…dar tare bună din punct de vedere muzical!
Weekendul la Bonțida promite o vreme mai bună, mai mult soare și, indubitabil, muzică non-stop!
Primii artiști au urcat azi, ziua 3, pe scenele The Mill și Booha Mansion de la 7 dimineața, iar scena The Roots s-a deschis la ora 12.
Până la concerte, fanii au timp să participe și la activitățile planificate în timpul zilei: BMX și MTB Dirt. Astăzi orchestra simfonică Notes & Ties va cânta hit-uri, de la muzică de film până la piese Prodigy, transpuse pentru orchestră. Urmează pe Boiler Stage Nouvelle Vague și britanicii Dub Pistols, care vor rămâne 2 zile la castel, fiindcă duminică ne oferă un DJ SET pe scena The Roots.
Tot azi publicul are programată întâlnirea cu James Zabiela. Alături de acest "clasic" al muzicii electronice vor fi 2 dintre cei mai apropiați colaboratori, Ellen Allien și Breach, ca invitați speciali, și Cardopusher, parte a "Born Electric".
Așadar, acestea fiind spuse, noi am plecat! Concerte mood on!! 😀
Credit Foto: Dorin Bonta