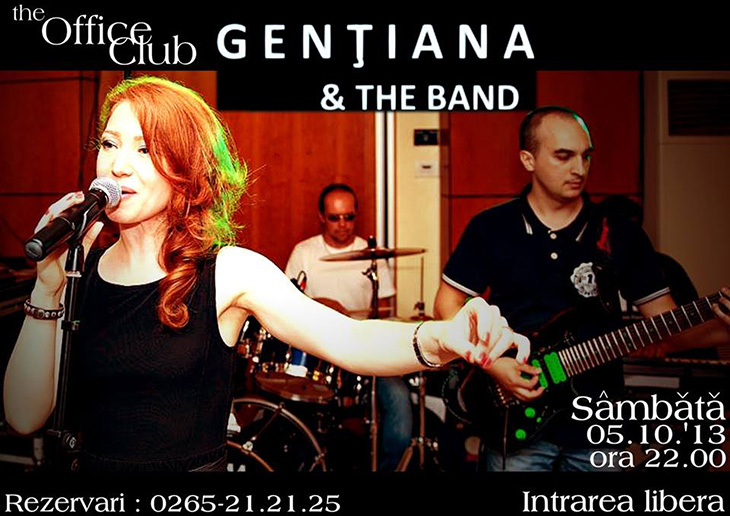 Concert Gențiana&The Band în Office!
Participantă la mai multe concursuri muzicale din România, Gențiana Ganea aduce în The Office Club, alături de The Band, pop-rock-ul internațional și românesc live!
"Din dragostea pentru muzica live de calitate și din dorința de a oferi o atmosferă de neuitat evenimentelor voastre", The Band formată din : Cătălin Rusu (chitară solo), Laszlo Janos (chitară bass), Fulop Zsolt (tobă, percuţie) şi Alexandru Lengyel (clape) alături de Gențiana te așteaptă sâmbătă,05.oct 2013, de la ora 10 pm la concert !
Intrarea se va face pe cele 2 uși batante și va fi liberă!
Îți poți face rezervare la nr. 0265.21.21.25
Ca să-ți faci o idee 😉