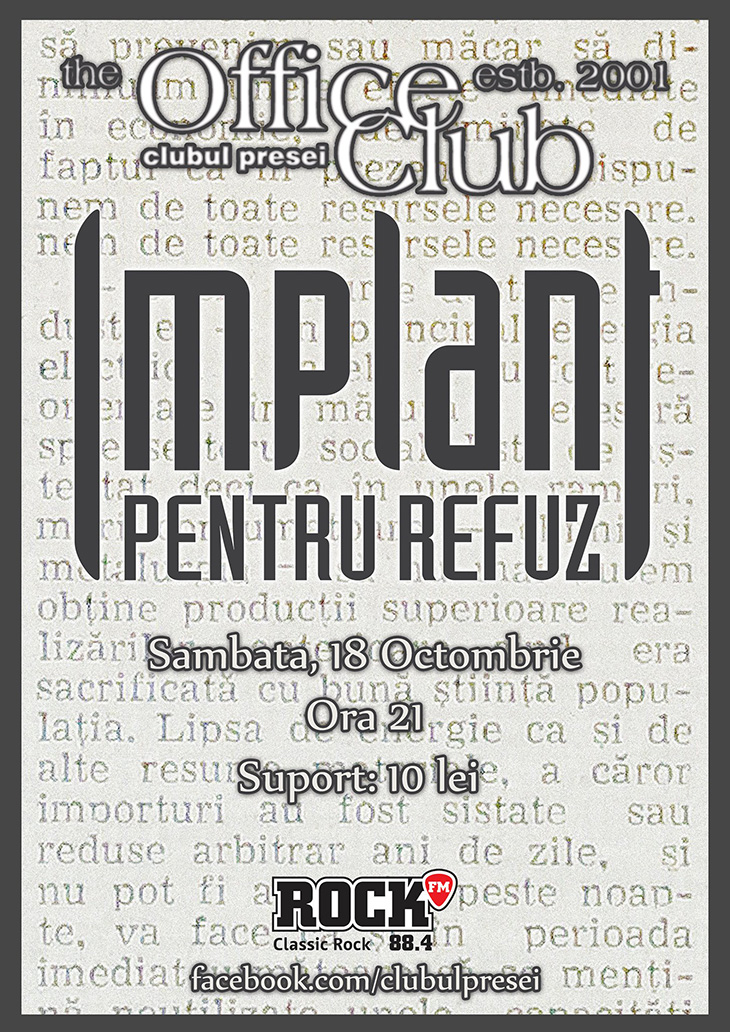 Concert Implant pentru Refuz în The Office Club!
Dacă hip hop-ul, jazz-ul și clubbing au fost acoperite ieri seară, sâmbăta o dedicăm rock-ului unde în alt loc dacă nu în The Office Club? 🙂
Noul sezon de concerte rock va fi deschis sâmbătă, 18.10.2014, de către Implant pentru Refuz!
IPR este cea mai cunoscută formație de hardcore din România, fondată la Timișoara în anul 1995. Octavian Horvath-voce, Valentin Popescu-chitară, Răzvan Nicov-chitară, Czifrak Ștefan-chitară bass și Alexandru Hera-tobe vor concerta pentru prima dată în Tîrgu Mureș în cel mai vechi local de rock din oraș – The Office Club (Clubul Presei) sau cum îi mai spunem "la Birou".
Concertul va începe în jurul orei 21:00, prețul unui bilet fiind de 10 lei.
Un mic intro