Electric Castle: Day 1. We kept on rollin', baby
Ieri am asistat la un concert de care Elena de 13 ani ar fi fost încântată: Limp Bizkit.
Cu un Fred Durst îmbătrânit și un Wes Borland de două ori cât era în tinerețe, dar la fel de nebun, show-ul de pe scena Electric Castle nu a fost unul rău deloc. Mare minus din partea mea că nu au cântat "Eat you alive", aș fi putut să mă lipsesc de coverurile pe care le-au băgat în schimb.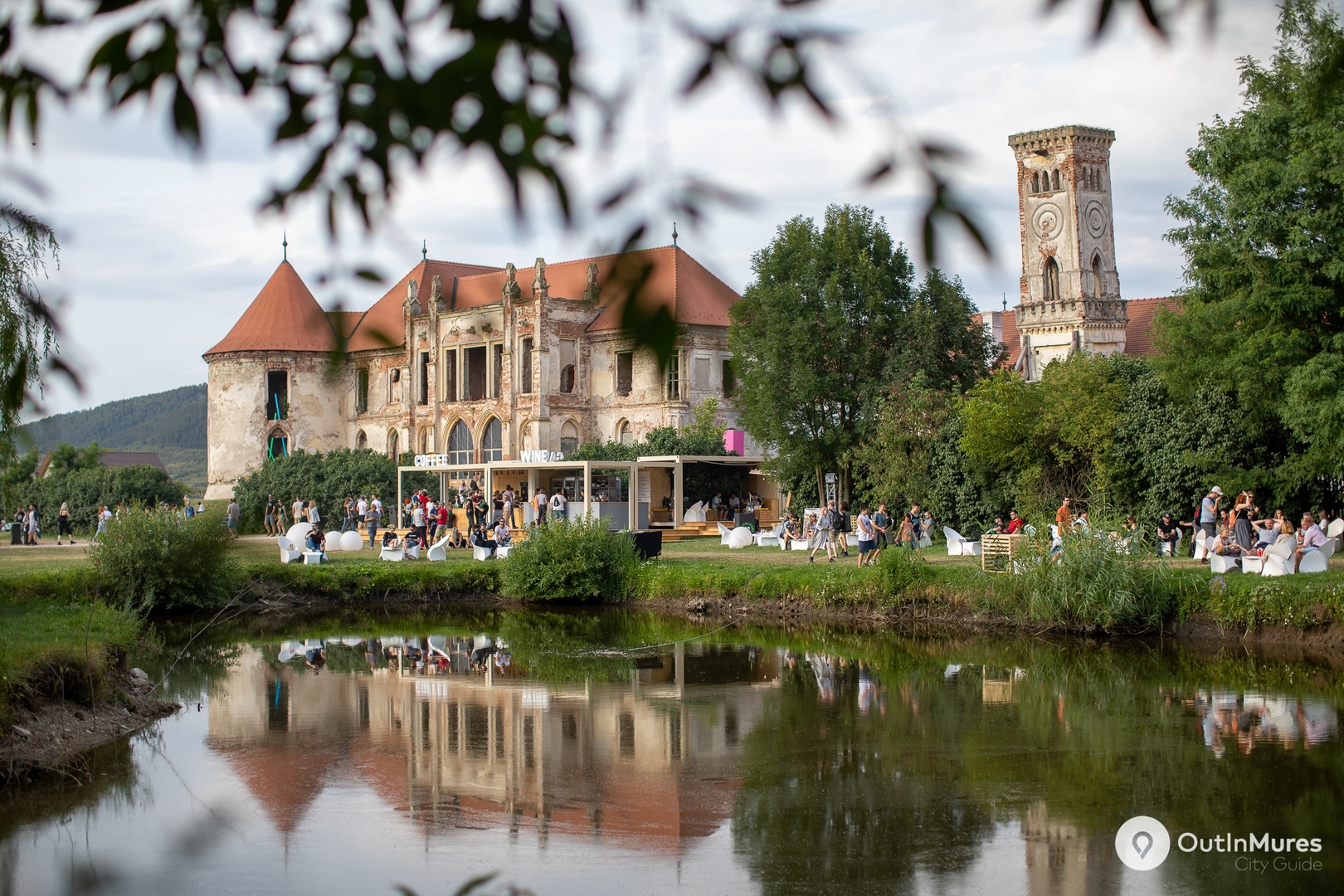 Pe alocuri nu mi s-a părut cel mai reușit public, parcă nu a existat acea chimie, dar Fred s-a plimbat mult, s-a băgat des pe calea dinspre sunetist și s-a văzut că i-a plăcut, scoțând chiar un fan pe scenă după modelul Jessie J de anul trecut. M-am simțit foarte bine, chiar mi-ar plăcea dacă EC s-ar ține în continuare de ideea de a aduce nume de acest fel.
Din păcate nu am reușit să prind Alternosfera din cauza cozilor de la Iulius, dar am prins o parte din Am fost munte și mi-a plăcut.
Trist că nu a fost Jagermeister, dar se găsea în afara festivalului la tarabe. Berea e mult mai scumpă ca anul trecut, cu toate că este drăguț că poți găsi mai multe tipuri de bere artizanală. Da, s-a simțit creșterea de prețuri cam la tot anul acesta la Electric, oarecum se înțelege totuși din cauza line-upului care e infinit peste anul trecut.
Aparent am fost 46.000 de oameni ieri, și s-a simțit prin cozile uriașe la autobuze sau toalete. Fiind prima zi, a fost mai degrabă vorba de explorare, de familiarizare cu festivalul, iar de astăzi chiar ne vom delecta cu show-uri unul și unul.
Diseară de-abia aștept să văd Florence and the Machine, e concertul pe care îl aștept cel mai tare din toate. Sunt supărată că au pus-o pe Sofi Tukker deodată cu ei, dar voi încerca să prind măcar 15 minute la final, sper.
Dincolo de stilul indie rock, Florence and The Machine sunt renumiți pentru producțiile lor excentrice, cu mult dramatism, dar și pentru calitățile vocale extraordinare ale lui Florence Welsh, care i-au făcut remarcați inițial în Marea Britanie, prin intermediul BBC, iar apoi la nivelul unui fenomen mondial. Concertul Florence and The Machine va fi interpretat live, în limbaj mimico-gestual, de Amber Gallloway Gallego, pentru persoanele cu hipoacuzie, la fel cum a fost și cel de la Limp Bizkit.
Tot diseară vor fi și The Vaccines, Dub Pistols și Sigma, pentru a doua oară la festival.
See you at the castle! 🥂